PACKAGE ITINERARY FOR
"4 days/ 3 nights Jodhpur Jaisalmer tour package"
In our 1st Jodhpur Jaisalmer tour, you will explore the 2 stunning cities of Rajasthan, famous for:
Jodhpur: The Mehrangarh Fort, Umaid Bhawan Palace, Mandore Gardens, famous Jodhpuri sweets & thali and more.
Jaisalmer: The Jaisalmer Golden Fort & its haveli's, Cenotaphs near Jaisalmer, the beautiful Gadisar Lake & the desert area of Sam & more.
Below you will find complete day by day details of this 4 days Jodhpur Jaisalmer tour package.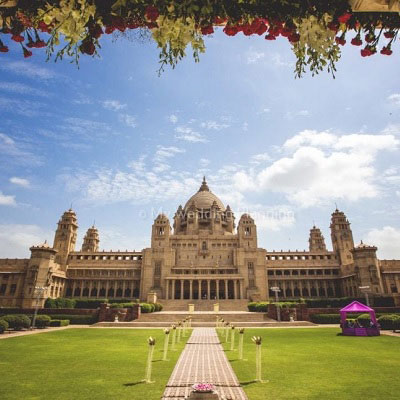 Day 1 in Jodhpur
Day 1 "Arrival in Jodhpur": On day 1, our representative (driver) will pick you from Jodhpur Airport or Railway Station and drop you at the reserved hotel. And later in the day, after a few hour rest, you enjoy a tour of:
Umaid Bhawan Palace
Mandore Gardens
And free walk at the Clock tower market & Sadar Market.
By night, driver will drop you back at the reserved hotel.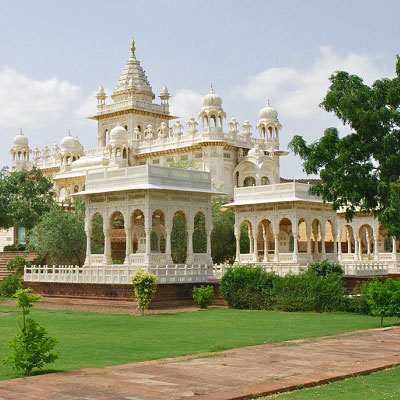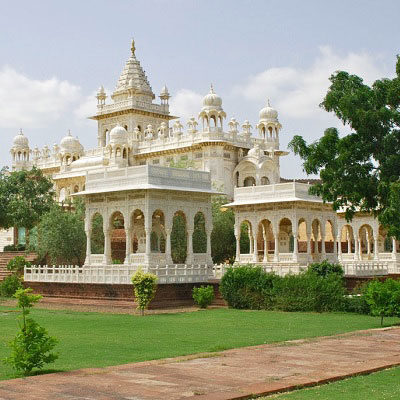 Day 2 in Jodhpur
And arrival at Jaisalmer by night.
Day 2 "Half day in Jodhpur". After your breakfast at Jodhpur hotel, you will checkout from there & explore a few more sites or markets in Jodhpur, before leaving for Jaisalmer by 4 pm.
Sites that you will see in Jaisalmer today are:
Mehrangarh Fort
Jaswant Thada
Mandore Gardens
Note: On-route to Jaisalmer, you can also plan to visit Osian Mata Temple and Ramdevra Temple and you will reach your reserved Jaisalmer hotel by 10-11 pm.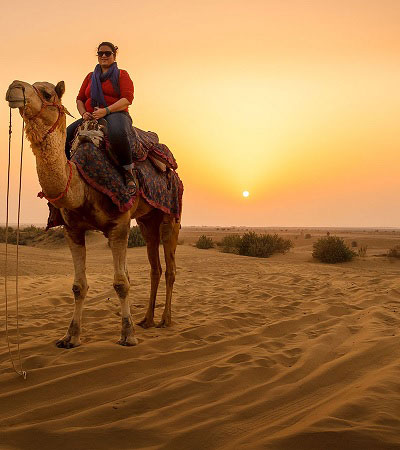 Day 3 in Jaisalmer
Day 3 "Jaisalmer Fort & desert tour": After your breakfast, complimentary at the hotel, you will 1st arrive at Jaisalmer Fort entrance, from where you will visit:
Patwan, Salim Singh & Nathmal Haveli
Jaisalmer Fort Cannon site
5 century old Jain temples
Gadisar Lake
After lunch, you will checkout from the hotel and we will drive towards your reserved desert camp at Sam sand dune. Upon arrival, you will:
Welcomed with a traditional welcome.
Check-in at your reserved camp
Enjoy desert safari tour (camel or jeep)
Enjoy folk dance/ music program
And a complimentary dinner at the camp.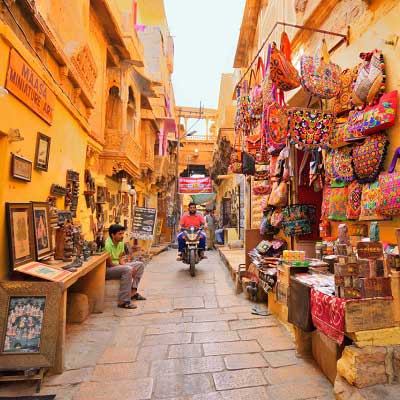 Day 4 in Jaisalmer
Day 4 "Back to Jaisalmer city": On day 4, you will checkout from the desert camp, after your complimentary breakfast, and head back to the city.
On-route, you will visit a few popular tourist sites that are in the nearby desert area of Jaisalmer city, like:
Kuldhara Haunted Village
Amar Sagar Temple
Bada Bagh & Vyas Chhatri
Mandir Palace
Jaisalmer War Museum
Or plan some free walk at Jaisalmer Markets.
By evening, this tour will come to an end & driver will drop you at Jaisalmer Railway Station/ Airport. You can also pre-inform us, if you require a drop back to Jodhpur Airport or Train station.
Our suggested hotel in Jodhpur:
Ranbanka Palace (Star rated)

Shri Ram Excellency (Mid-budget)

Nirali Dhani (Mid-budget)
Our suggested hotel in Jaisalmer:
Fort Rajwada (star rated)

Golden Haveli (star rated)
Our suggested desert camps:
Dangri Desert Safari Camp
Our package inclusions:
Complimentary dinner at camp
Tour fare calculation:
To get the all inclusive tour packages fare for Jaisalmer and Jodhpur Jaisalmer tour, use the below form.
Contact Us:
Reach our local Jaisalmer manager Mrs Trishna Singh at +91 9772282797 or mail us by filling the form below.