PACKAGE ITINERARY FOR
"Padhoro Jaisalmer 4 days/ 3 nights"
In this 4 days 3 nights Jaisalmer tour package, you will have ample time to explore:
Jaisalmer city sites: Golden Fort, Stunning Haveli's, Gadisar Lake, 500 year old Jain Temples, Cenotaphs like Bada Bagh & Vyas Chhatri.
Jaisalmer desert: Sand dunes of Sam or Khuri.
Longewala: Longewala post and Tanot Mata Temple
Below we have shared the complete 4 days Jaisalmer tour package itinerary.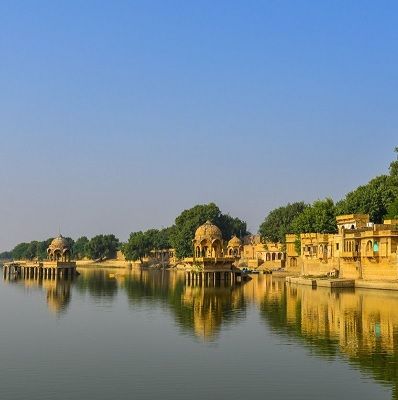 Day 1 in Jaisalmer
Day 1: Upon your arrival at Jaisalmer Railway Station or Airport, our representative (driver) will drop at the booked hotel in Jaisalmer in AC Cab. Then after a few hour rest, you will enjoy a half day sightseeing tour of:
Vyas Chhatri
Gadisar Lake
Puppet Show near lake
By night, you can have your dinner and later the driver will drop you back at the booked hotel.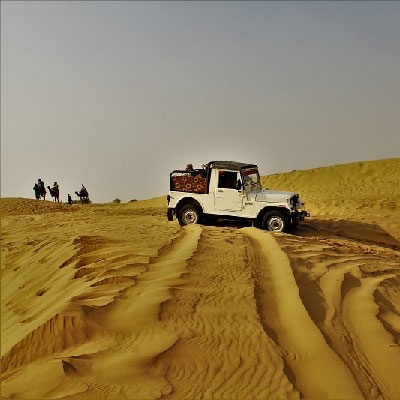 Day 2 in Jaisalmer
Day 2: After your breakfast at the hotel, you will first enjoy a sightseeing tour of Jaisalmer city till 3 pm, where you will visit:
Jaisalmer Golden Fort
Patwon & Salim Singh haveli
Jain temples & other haveli's of Jaisalmer Fort
By 3 pm, you will collect your luggage from the booked hotel (Checkout) & arrive at the booked desert camp (at Sam sand dune). Upon your arrival at the desert area of Jaisalmer, you will:
Get traditional welcome at desert camp
Enjoy desert safari (Camel or Jeep)
Folk dance program with dinner at Camp
One night stay at booked desert camp
Morning breakfast at the camp
Day 3 in Jaisalmer
Day 3: By 10 pm, you will checkout from the desert camp and today you will visit many stunning attractions in the desert area of Jaisalmer like:
Amar Sagar Temple
Kuldhara Haunted Village
Kabha Fort
Tanot Mata Temple
Longewala War Memorial.
By night, you will come back to Jaisalmer city and check-in at the booked hotel for 1 night.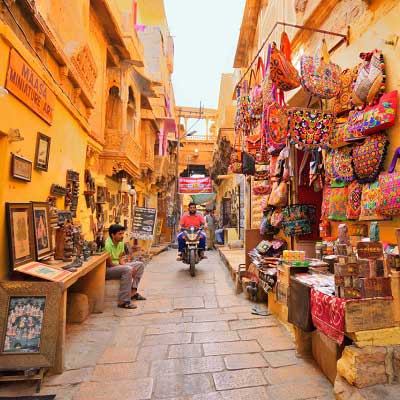 Day 4 in Jaisalmer
Day 4: Today you will explore at your own pace, before we drop you at Jaisalmer Railway Station or Airport.
Some sites we suggest you to explore today are:
Jaisalmer War Museum
Mandir Palace
Gandhi Market
Jaisalmer Fort Market
Our suggested hotel in Jaisalmer:
Fort Rajwada (star rated)

Golden Haveli (star rated)
Our suggested desert camps:
Dangri Desert Safari Camp
Our package inclusions:
Complimentary dinner at camp
Tour fare calculation:
Get the all inclusive tour fare for our Jaisalmer and Jaisalmer/Jodhpur tour packages.
Contact Us:
Contact is for this 3 nights/ 4 days Jaisalmer tour package by filling the form below or call our manager Mrs Trishna Singh at +91 9772282797