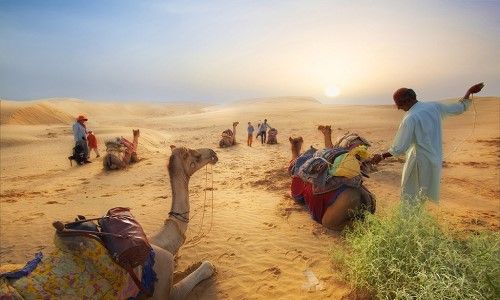 Jaisalmer Desert Safari Package
Spend a whole night or an evening in the Thar Desert at Jaisalmer and enjoy Camel Safari, Jeep Safari, Musical evening, Rajasthani Mujra and pure Rajasthani food in a desert camp under the clear sky of Jaisalmer's desert. Just step away from city life for a day and understand the real desert life with us…
Package starts from INR 500 to INR 2500. Details mentioned below. Feel free to call me at +91 9928872790 [Mr Chandan] to book a tour now.
Camel Safari in Jaisalmer, Sam
In a camel safari tour we offer a 1-2 hour trip towards the sand dunes (early morning or evening only) till the sunset point. Here on a camel 2 person can site (maximum) and we have two types of packages.
Have a look at them at choose the one which suits you.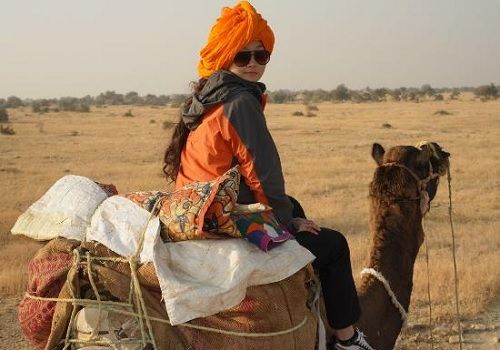 Camel Safari Package for an evening @ INR 1200
In this package we offer an evening (04:00 pm to 11:00 pm) entertainment in the Thar Desert of Jaisalmer. View more details by clicking the below button.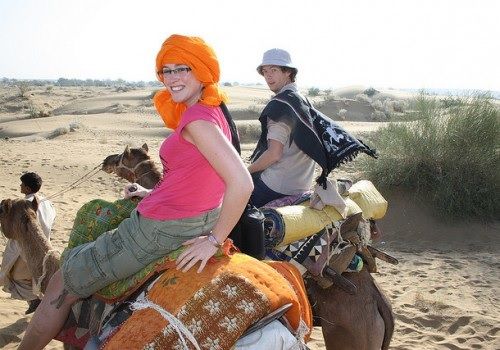 Camel Safari Package for an evening @ INR 2500
In this package we offer a complete night at desert camp in Jaisalmer's Thar Desert and more. Have a look at the below services which we provide in this package.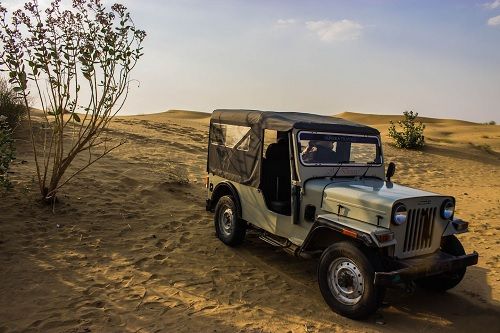 Jeep Safari in Jaisalmer, Sam Package
Apart from camel safari, we offer a tour on sand dunes till sunset point in a Jeep. Jeep Safari today has become a popular option as the joy of driving in  4X4 Jeep on sand dunes is unique and fantastic experience.
Jeep tour are available in evening (or early morning if booked earlier) and the cost per person is INR 700-1000. For more information kindly contact our manager at 9928872790. We are available here just to serve you…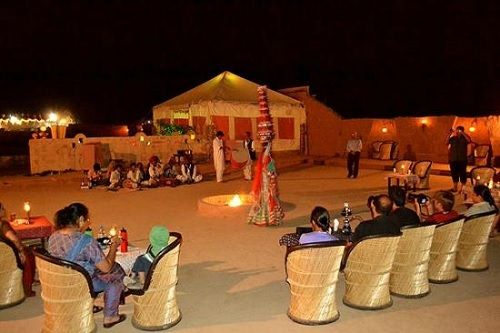 Safari Tours + Gypsy Musical Program at desert camps
In both our camel safari package and jeep safari package, we offer a 3-4 hour dinner + Jaisalmer mujra program (also referred as Gypsy music night). Here after the Jeep Safari tour, you will be welcomed in a desert camp to enjoy a two hour musical & dance program and dinner.
Offered desert camps are – Royal Desert Camp, Rajputana Desert Camp and Dangri desert camp.
Contact us for Desert Safari tour